It's Time For The Hoedown!
Lets Celebrate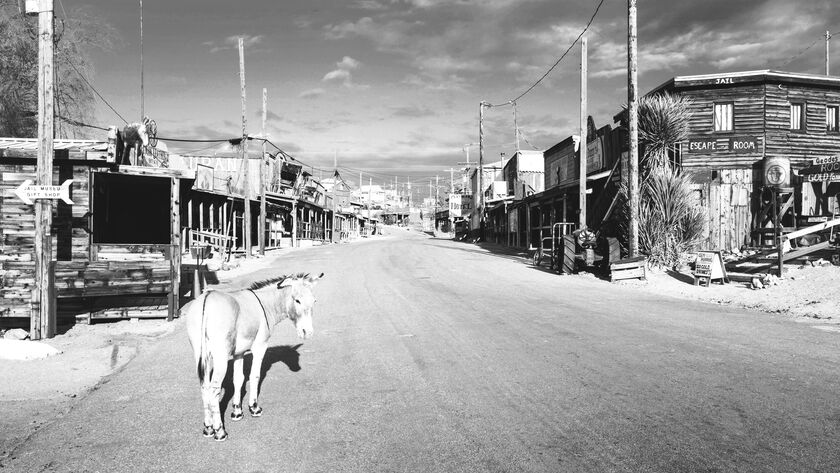 Please join us in Oatman, Arizona when we finally tie the knot! It will be a weekend of love, laughter, and dirty boots!
THE TOWN
Hey Y'all! You will find Oatman, Arizona at the end of Old Route 66. The sidewalks are wooden, wild burros have the right of way, and the sasparilla is cold (sometimes)! It's a whole other world that we cherish and we can't wait to share it with you. The Kent family has spent many days in this little western town over the past 20 years visiting Karen and Lee Kent, Courtney's grandparents, at their house in the desert mountains that overlook the town. We have always felt lucky to have a connection with this little western town off the Colorado river. We felt it only right to celebrate our hitchin' with our friends and family out here in cowboy territory!

The Wedding
Saturday, October 5, 2019
5:00 PM
Ceremony and Reception
Oatman, AZ, USA
First bus pick up at the Avi Casino & Resort
3:30pm
Second bus pick up at the Avi Casino & Resort
4:15pm
Ceremony
5pm
Drinks, Dinner, and Dancing to follow!
Ladies-- ditch the heels and embrace the desert livin! You will thank yourself.
Be sure to bring a jacket. Desert temperatures and weather are often unpredictable.